Keep your Citizens Bank Debit Card safe with SecurLOCK
Do you know where your debit card is? Do you want to make sure that no one can use your card if it's lost or stolen?  You can with SecurLOCK! SecurLOCK allows you to turn your debit card off or on via the SecurLOCK app. Customers can stay informed with instant alerts and transaction details sent directly to their SmartPhone.
The SecurLOCK app allows cardholders to:
Control the how/where/when their payment cards are used
Turn card on or off with the touch of a button
Set location based controls
Block international transactions or set spending limits
Available at the App/Play Store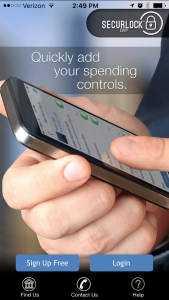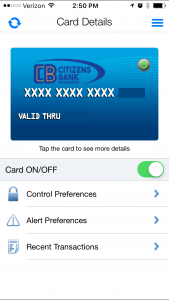 Please click the icon below to download the SecurLOCK for your mobile device.
For more information concerning SecurLOCK and how it can help protect your account, contact a member of our Electronic Banking department at (478) 552-5116 or through email at CBOTS@CBOTS.com
.